conventional tripod method :-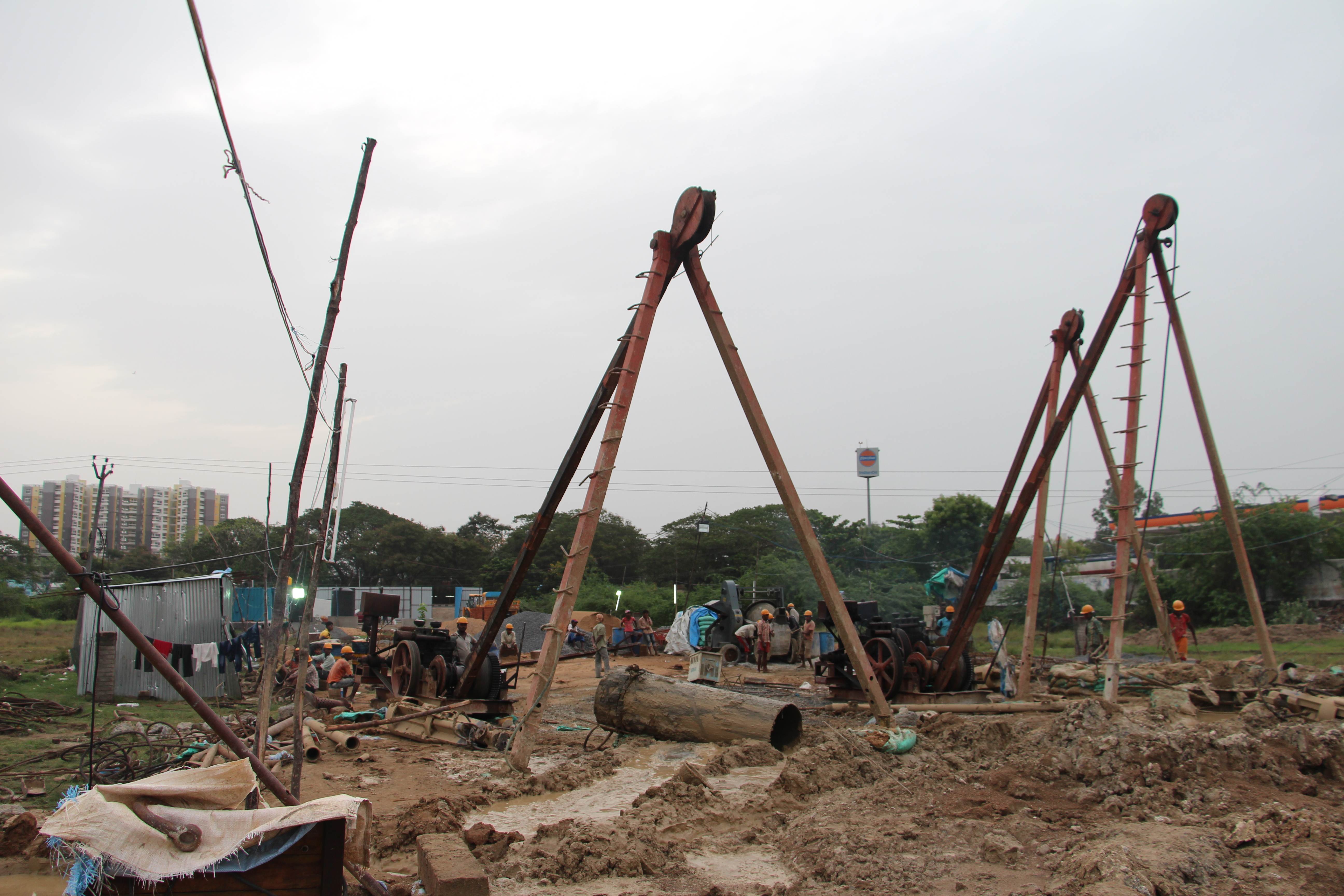 Bored pile is type of reinforced concrete pile which is used to support high building which has heavy vertical load. Bored pile is a cast-in-place concrete pile where the bored piles have to be cast on construction site. Bored piling is cast by using bored piling machine which has specially designed drilling tools, buckets and grabs, it's used to remove the soil and rock. Normally it can drill into 50metres depth of soil. The advantage of bored piling is its' drilling method, little vibration and lower noise level. Bored piling is popular to be used in construction as a foundation especially for bridgework and tall building as well. Also bored piles are able to penetrate moderately hard bedrock materials more easily than other methods. They are unsuitable where the ground water level on the retained side is high.
Conventional Tripod Method:
The method is widely being used here in india where it involes rigs with three legs(tripod) which is used for holding the chisel vertically above the pile point(peg) and also a winch attached with a engine for lifting the chisel since its the first step to bore the ground by hitting the pile point with the help of the chisel for a certain distance and later on the casing pipe is being inserted with the help of chisel hammering against the casing inside the ground.A bentonite tank will already be set up with a drainage line from the tripod to the tank at the beginning of the work for continuous circulation of water inside the bore thus the pipes are inserted one by one according to the total depth required and hence the bore is completed after the hard strata is reached under the ground.
Once the bore is completed the fabricated steel reinforcement is erected inside the hole and the concrete is being poured either manually or using RMC suppliment and the pouring is continued till the overflow of concrete is achieved.